BARBED WIRE
Single spiral razor wire

It is formed by a thorn rope surrounded by sharp blades. It does not need clips. There are many kinds of blades on the spines, which can be customized according to your needs.
Application: habitual offenders are used in military, residential areas, banks, prisons, factories and other places where safety requirements are high.
Anticorrosion treatment: galvanized, dip plastic, spray and so on, it is made of high quality low carbon steel wire, and its anti-corrosion performance is very good, plus anticorrosion treatment, the service life is greatly increased.
The characteristics: the net body is rigid, the ductility is very good, the wind and the sun are not easy to rust, and the aging is corroded.
The installation of the single spiral razor wire is very simple. It only needs to stretch the blade rope to the wall or the bracket.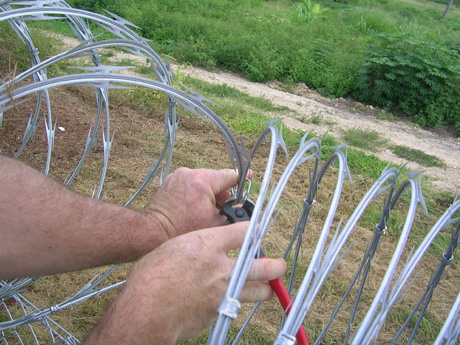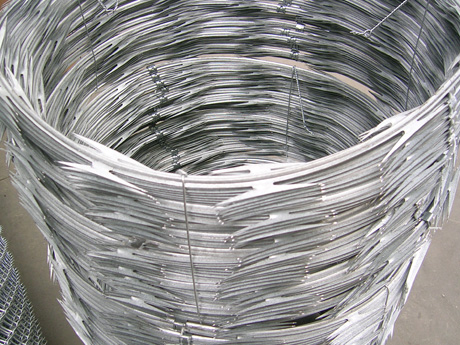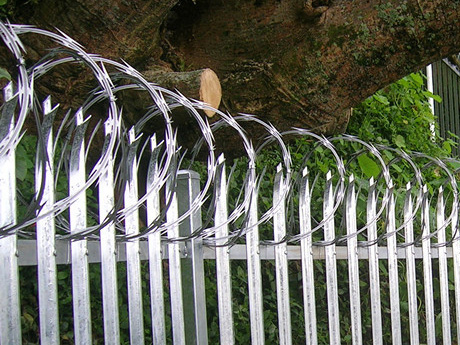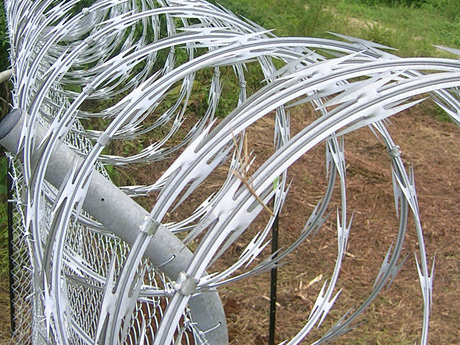 Copyright@Anping Depu Wire Mesh Co., Ltd. Add:300 metres of East of North Haocun village,anping county Tel:086-0318-8063101 Mob:086-13473820575 18732825710 Url:www.depusiwang.com